How Rimuru Tempest Changed the Game for Isekai Protagonists
That Time I Got Reincarnated as a Slime shines within the vast sea of generic isekai thanks in no small part to protagonist Rimuru Tempest.
The core premise of the isekai genre — a character being transported from their everyday life on Earth to a parallel universe — has become wildly popular for a reason: it's an immensely appealing fantasy. Just as audiences everywhere fell in love with the seminal Spirited Away in the early 2000s, it's still exciting to fantasize about discovering a new world and going on all manner of crazy adventures. However, the incessant flood of new isekai every season to capitalize on this trend has resulted in some of the most generic, overly-manufactured protagonists in any genre.
Though this sea of formulaic main characters is vast, it makes it all the easier to recognize when one bucks the typical conventions and actually proves that there's room for unique takes on the genre. That Time I Got Reincarnated as a Slime adheres to a few cliches, but it also manages to set a new bar for what a captivating isekai protagonist can be.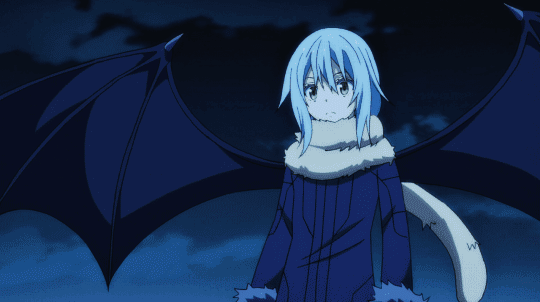 Breaking the Mold
That Time I Got Reincarnated as a Slime is as wholesome and optimistic an anime as they come. The tone can be deceptive at first; when Satoru Mikami is suddenly stabbed while trying to protect his junior, his dying wish is for his computer's hard drive to be destroyed. But after being reincarnated as a slime — and gaining the new name Rimuru Tempest — his true desires become clear: world peace and a simple, comfortable life with friends.
What's immediately striking about Rimuru as the main character is that he starts off as an average 37-year-old man. He spent his life working hard and appeasing his higher-ups to climb the corporate ladder. Shady hard drive aside, he lived a respectable and long life compared to the vast majority of protagonists in the genre. This significant age difference is evident in nearly every action and major decision Rimuru makes; he looks at situations practically before jumping headfirst into conflict.
When Rimuru gets a drink poured on him by a noble in a bar, for instance, he quells his anger in consideration of the bar and the friends around him. When someone asks for his aid in an impending battle, he pauses to go over all the available information and reaches a consensus among everyone before agreeing. And when protecting a goblin village from a pack of wolves, he doesn't just mindlessly slaughter all the wolves; he looks for the way of least resistance (killing the leader of the pack) before ultimately integrating them with the goblins as equals. Though his human form looks young, it's the wisdom behind his actions that makes those around him respect his leadership.
This is especially impressive considering just how overpowered Rimuru is. His transformation into a slime came with resistances to fire, cold, electric currents, pain, paralysis, and the ability to absorb, analyze, and take the form of anything he wants. In other words, he could go down the path of the typical shounen protagonist and solve his problems with his fists, but he never lets his overwhelming power dictate his decision-making process.
Leading a Nation
That Time I Got Reincarnated as a Slime is as much about Rimuru's adventures as it is about the rise of the independent monster nation he helps establish. Instead of running off in search of adventure, the little slime decides to nurture the goblin village he protected at the outset. He helps the goblins and wolves "level up" by naming them, shows them sustainable ways to gather food and build makeshift defenses, and even brings back dwarves to introduce blacksmithing and carpentry.
Through expansion, industrialization, and conflict, Rimuru manages to orchestrate the creation of his country in a way that's genuinely believable. His ambitions for a peaceful and integrated world play out in his willingness to accept other goblin tribes, ogres, lizardmen, and even friendly humans in his country. Being able to rationally read situations makes forging alliances and negotiating with neighboring nations possible. When a major calamity threatens all life in the forest, Rimuru wastes no time in holding a summit and allying with other forest dwellers over a common interest.
None of this would be possible without the uncanny, Luffy-like ability to inspire a sense of trust and reliability in those he comes across. Just like the members of the Straw Hat Pirates follow Luffy out of respect and loyalty, Rimuru's commanders follow him because of his sound judgment and dedication to seeing everyone in his nation be happy. It's satisfying seeing members of Rimuru's guard take personal offense when others talk poorly of him because it's clear that he's earned the respect he's given.
If isekai is to continue growing in popularity and thriving long-term, room must be made for different types of protagonists. Be they depraved, refreshingly honest characters like Kazuma or upstanding yet easygoing leaders like Rimuru, both demonstrate how valuable it is to shake up the formula and try new approaches to the genre. If the constant barrage of isekai has bittered your tolerance to it as a whole, That Time I got Reincarnated as a Slime is well worth giving a shot.