Leap of Faith: William Friedkin on The Exorcist Shows Us How Making Films is an Act of Faith
William Friedkin is a pleasure to listen to in Leap of Faith — a deep dive on The Exorcist and cinematic technique.
Film is a form of faith. We have to believe that what is happening on the screen could be real. Building on this connection, great filmmakers such as Carl Theodor Dreyer and Ingmar Bergman have used it as a tool to communicate with the divine. But why only show acts of beauty and resurrection, like at the end of Ordet? Why not use it to plunge into the darkest of demonic impulses?
Inspired by these filmmakers, as well as a seminal moment watching Citizen Kane as a teenager, William Friedkin has always been attached to the idea of using the cinema as a kind of Church. And what better example can you find of serious religious inquisition within American cinema than The Exorcist?
Like Martin Scorsese or Peter Greenaway, William Friedkin is as great at pontificating as he is at directing, a master of articulating ideas of cinematic form and style. He is a pleasure to listen to throughout documentary Leap of Faith, which matches his ideas of filmmaking philosophy with clips from classic films.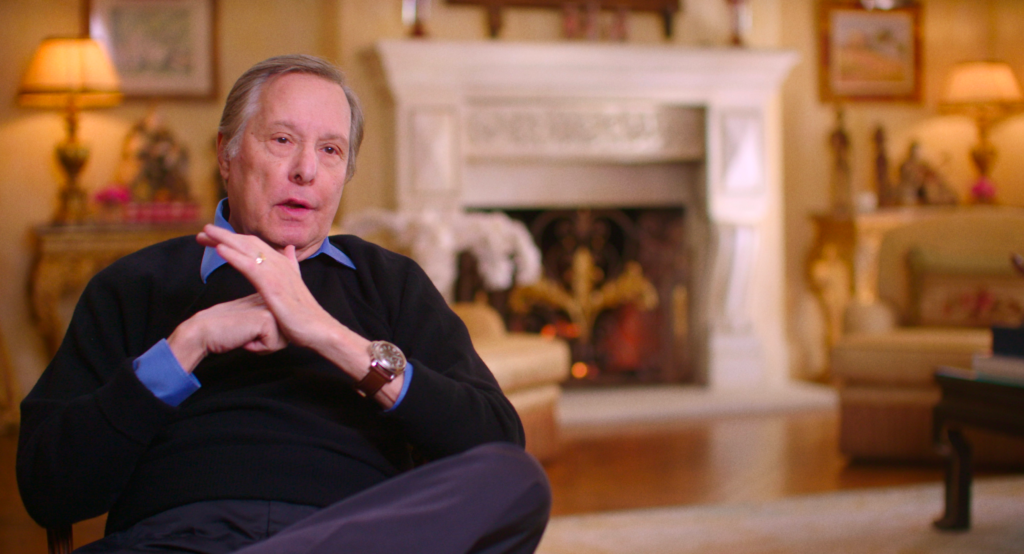 It joins Friedkin's last film, the documentary The Devil and Father Amorth, which basically shot an entire exorcism by an Italian priest, as another victory lap of his classic horror, re-affirming it as possibly Friedkin's greatest achievement. For fans of The Exorcist, this is essential watching; yet for those who might not be as sold on the demonic horror, there's plenty of tips useful for any budding filmmaker.
What's fascinating is the way the octogenarian director is able to articulate exactly why his own film weaves such an unsettling spell. Subliminal motifs, such as characters walking upstairs, are references to Christ's own ascension, something he bets you wouldn't have known unless he pointed it out. Also fascinating is his relationship with camera operator Ricky Bravo — who had previously shot Fidel Castro in the middle of a revolution — who he implored to use the same type of documentarian approach. This explains just how The Exorcist could feel so realistic yet solemn at the same time, a truly terrifying exploration of what demonic possession could really be like.
As for his beliefs on whether or not these happenings could really be true? He still claims that he simply doesn't know. At the same time, the director forensically goes through classic moments of his film that he claims he cannot really explain or understand, underscoring how directing is as much an act of faith as an act of action. After all, the power of cinema lies in the way it can move us without needing to spell everything out.
The director is the only talking head throughout the entirety of Leap of Faith, giving the film the feel of a YouTube Masterclass or a University lecture. There are few remarks on the film's legacy in the horror canon or the infamous reports of people vomiting during screenings. Instead, Friedkin quietly re-asserts his place as one of the greatest American directors, someone who brought the arthouse stylings of directors such as Dreyer and Bergman to the mainstream without sacrificing his own powerful and unique vision.
-Redmon Bacon