Final Girls Berlin 2021 Puts the Patriarchy in the Periphery
The twin threats of the apocalypse and male violence hover over a tightly curated film quintette.
One of the most jarring parts of the current moment is discovering how many new films, made months and even years before March 2020, seem to speak to the current moment. Final Girls Berlin — a female/non-binary-directed horror festival focusing on women's experiences — have curated a five-strong field of features that focus on the horrors of isolation, keeping vague threats out and the madness that can seep into such closed-off worlds.
Whether it's the remote hills of Argentina, small-town USA, 1970s West Germany, or modern-day Italy, the films of Final Girls are united in their close-knit female bonds playing out against the wider threat of male violence. While the quality of the films diverges significantly, stretching from lethargic and amateurish to wildly entertaining, the curation complements the at-home experience of a digital festival: instead of jumping out your seat in a packed-out kino, one watches under the dark covers, trying to push the bad thoughts away.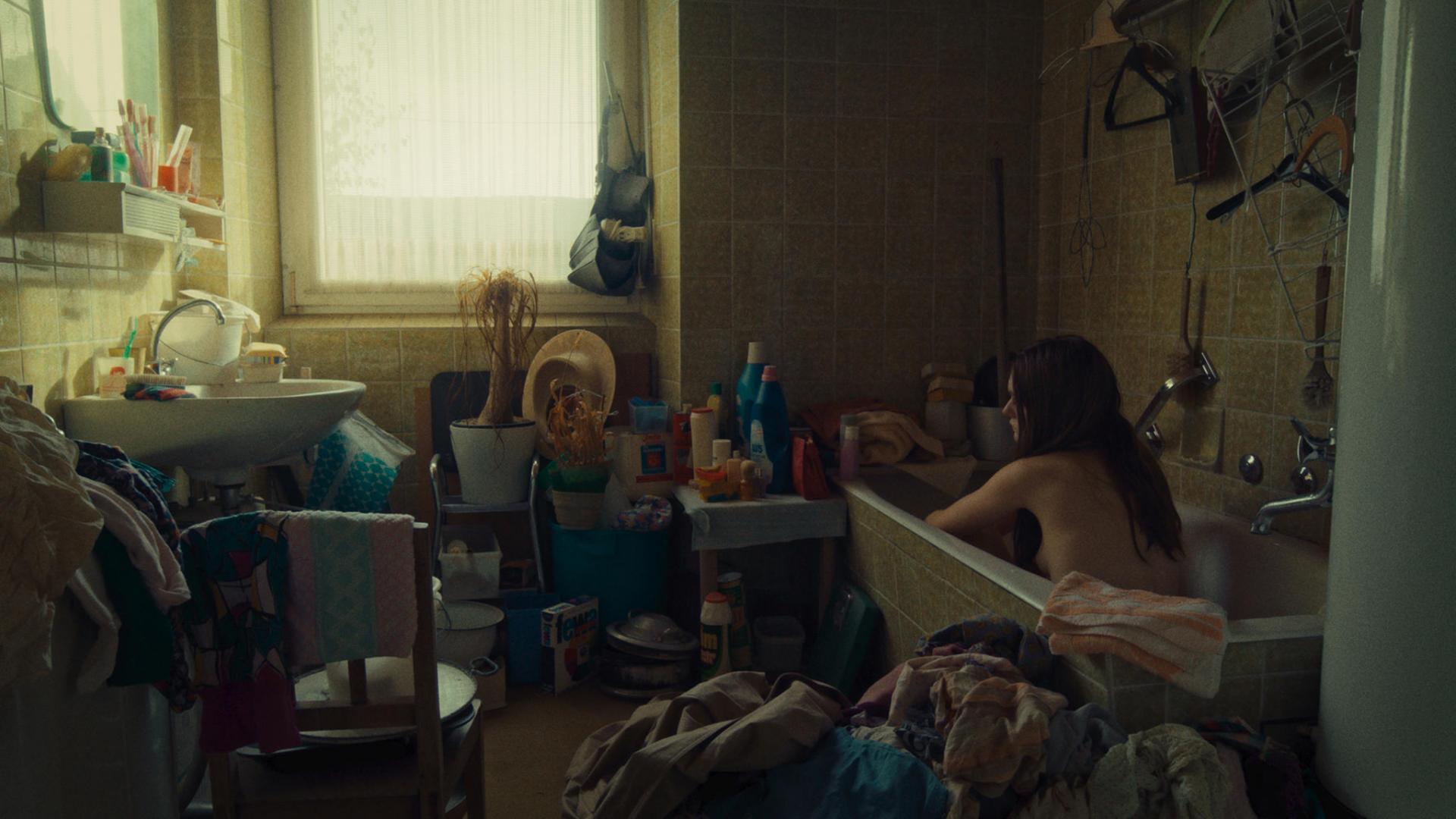 The horror here isn't so much about gross dismemberment and scary things jumping out of the dark, but a sense of dread that curdles around every corner. I started with Time Of Moulting (Fellwechselzeit), a typically austere Deutsch arthouse film composed of only 57 shots. A series of carefully shot paintings in the feel of kitchen sink drama Ray & Liz, it concerns the young Stephanie (played at different ages by Zelda Espenschied and Miriam Schiweck). She is a bright and lively girl, gleefully loud in games with her mother. Constantly off-screen, occasionally seen, but never framed in a central fashion, is her father, who has a habit of suddenly bursting onto the screen in bouts of tremendous anger and violence. The young girl grows up to be a disgruntled teenager, methodically planning a devastating fight back…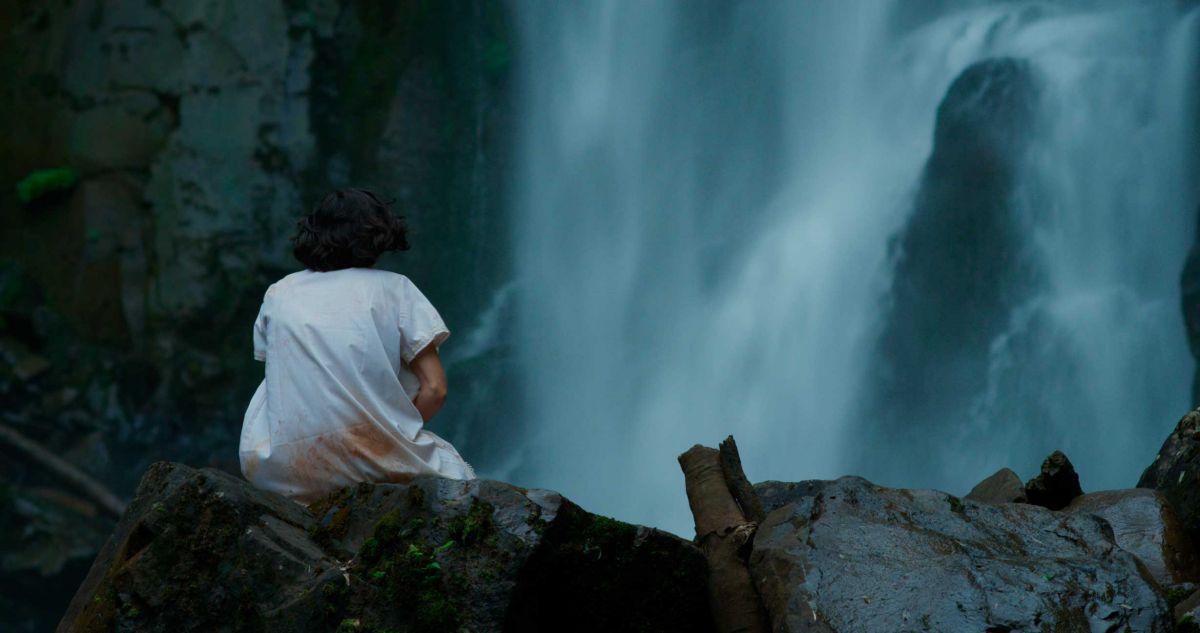 When a German horror film is set in the 1970s or 80s, like The Golden Glove, one can usually assume that the aim is to puncture a hole in the mythology of West Germany's much-lauded post-WW2 economy recovery. The 1919-set Argentinian film The Returned (Los Que Vuelven) has a similar national-history-probing aim, only the house is a little bigger. It's shot on a South American plantation, where the remaining people of the near-exterminated Guarani tribe have been reduced to slave labour. Julia (María Soldi) the wife of a landowner, gives birth to her third dead child. Upon finding her once presumed-to-be-missing-maid, she makes a deal with the locals that backfires in tremendously grisly ways.
Mixing colonialist-critique, Zama-style, with the zombie horror, The Returned is ultimately too put-upon to make a proper impact, but makes for a neat double feature with Time of Moulting. Actually, make that a triple feature: both films tee us up nicely for the ultra-confined space of Darkness (Buio), A group of young girls are forced to never leave the house by their domineering father, who plays corny classic Italian music while warning of an unspecified solar apocalypse that will destroy them if they ever venture outside the house. The girls amuse themselves by drowning themselves in UV lights.
This one cuts particularly deep, bringing the awfulness of home isolation to the fore, especially when finally contrasted with the joys of the outside world. While coronavirus is a real threat that does warrant telling everyone to stay at home, Darkness, along with the other two films, filters this prescient corona-paranoia through the more embodied, yet still strangely distant, threat of male violence. The strong prioritisation of women's emotions, desires and beliefs betray the women directors at their helm and gives Final Girls Berlin its strong through-line.
On the lighter side of the spectrum are two comedy-horrors from the USA, The Stylist and 12 Hour Shift. The former opens with a blinder; a businesswoman comes into a hair salon in a foreign town, using the opportunity of talking to a stranger to blithely confess to serial adultery. She picked the wrong hairdresser. Reeling from an unspecified but particularly brutal break-up (the man responsible is unseen), Claire (Najarra Townsend) doesn't just covet her customer's hair… but their entire lives. I won't ruin her method of murder, but let's just say it perfectly suits this female Sweeney Todd's occupation. She is also rare among serial murderers for her complete incompetence and desire to break out the horrific cycle she has found herself in.
She remains likeable and sympathetic throughout, especially when she is asked by a friend to style for a wedding, fighting the deepest of urges not to make it about her. (Weddings suddenly became petri-dishes of death in 2020… The Stylist makes this fear literal). Equally likeable, despite, or perhaps because of her abrasiveness, is nurse Mandy (a wonderful Angela Bettis), a bizarro mirror image of the heroic frontline medical workers that have been lauded throughout the past year.
With no regard for her patients or fellow colleagues, she uses her proximity to death as a starting point for an organ-trafficking business. But when her (barely-seen) black market boss urgently wants a kidney, her cousin cosplays as a health professional to gruesome yet hilarious results. Multiple ethical lines are continuously breached as this trippy night at the hospital gets progressively darker and depraved. By now the awfulness of the world has become so pervasive, 12 Hour Shift, watched last, injects a much-needed cathartic laugh. We may not be able to do anything about our circumstances — at least for now — but it's worth having some fun along the way.
Part one of the Final Girls Berlin 2021 runs from February 4-7th online. Part two runs in October. Learn more via their website here.